On our Fifth session on pathway to wealth during this pandemic and after the pandemic, this are the type of businesses that cannot be taken or scrapped away, because they are all solid online digital business.
Youtube has been a great platform for creators and other great businesses with over 2 billion active users every month, so you may want to ask yourself how as that been necessary to you. The truth is, as we live to see every day, content evolves each and every time, and a lot of people are always searching for trending topics or content so as to stay updated with what is in vogue.

It's time to maximize your profit from the active users online by doing something different with the use of visuals, you're either telling a story, pass information, train or vlog, etc.

To own a Youtube channel never cost a dime rather does it takes less than a few minutes to set up a youtube channel, which is very simple easy, and fast.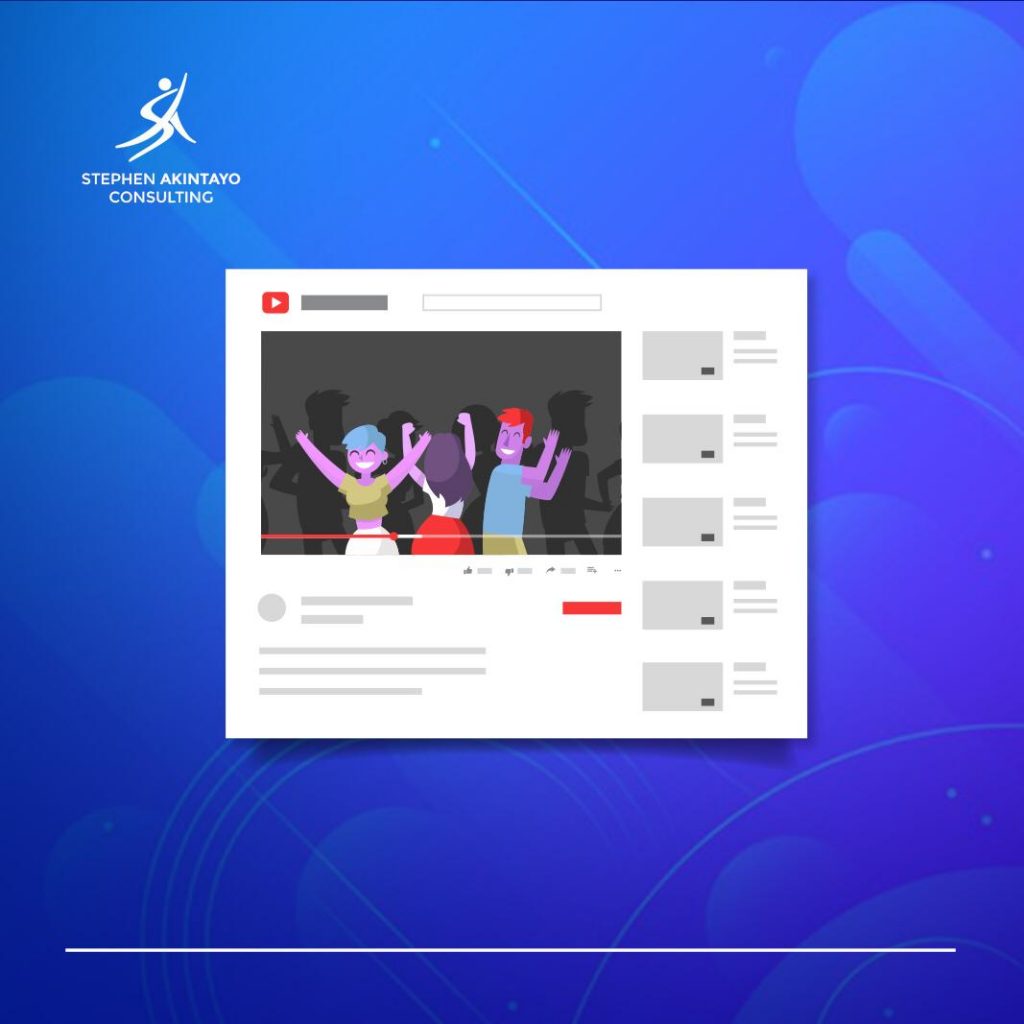 Before you get started, it is best you know how it works by going through their policies, terms, and condition to enhance a good community and not to bridge any rules and regulations guiding the Youtube community.

With over 50 Million content curators across YouTube, all you need to ask yourself is 'What am I going to do differently, that people will enjoy' this is one of the key factors to understand before coming up with the idea of owning a channel.
READ: Mastering Social Media Marketing

For example; stephenakintayotv on YouTube with over 800 content is a unique channel on its own if you observe well, almost all content is moving in a direction which is centered on finances, financial investment, real estate investment, and few others that are still under business. I Am trying to let you know the importance of having a niche when it comes to owning a Youtube channel.
Most cases you don't need to rack your brain of creating thing content that are always new, sometimes you can decide to teach or educate people on that skill you have, such videos appear to a large number of audience on Youtube, most especially when it begins with the word "HOW TO" such videos create a lot of engagement on Youtube and helps you grow your subscribers.

Now after setting up your Youtube account and you've made several attempts to start uploading content (Videos) on your channel, its high time you think monetization, but before doing that have it at the back of your mind that VALUE before MONEY, the value you're demanded to add is by uploading standard quality videos. If you own a vlog or you are a content creator that junks out massive content within weeks, you need to have a proper content plan and a good arrangement of crews or assistants to help you.
READ: How To Earn 6 Figures In Digital Marketing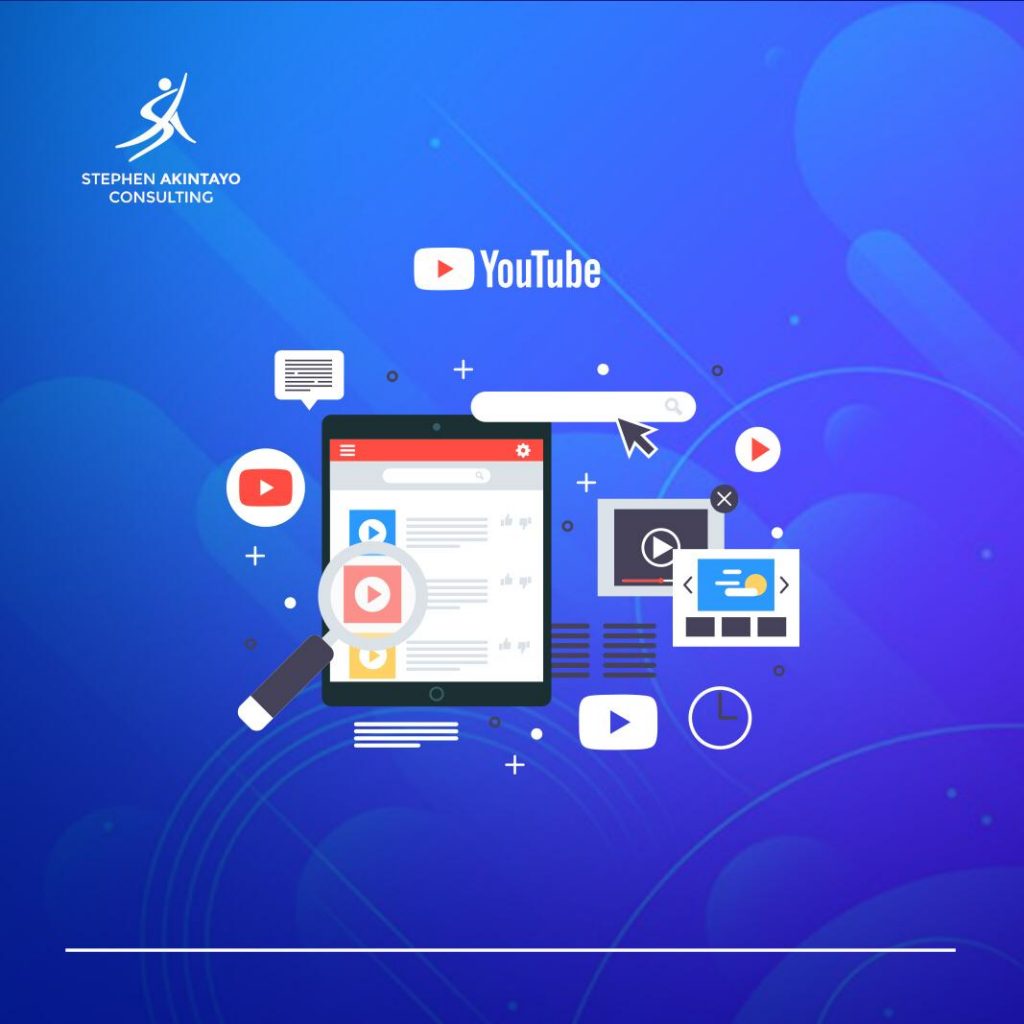 Uploading of videos that are of less quality won't help you grow your audience and would yield a poor result of your viewership.
If you're also stuck in between getting ideas to create new content in the process of growing your youtube channel, you can simply go online and search for something similar you have done in your past and try and re-create something out of it.

In other to grow your audience the main thing, which is very important even aside YouTube channel is to engage in all your post i.e frequent checking of your comment section and leave no comment unreplied, with this your audience would remain stagnant and they will not increase…in addition, when uploading your videos to your channel always use a great Thumbnail, it has helped a lot to generate CTR (Click – Through – Rate) to captivate the mind of your audience.

In other to grow your Youtube page, you can also run an advert on some of your best videos and see which one works best. But note, there's no luxury of time when running ADs on youtube… it needs to be properly planned, posting your videos on other social media is an avenue to grow your audience as well.
READ: Become A Freelance Guru

Now, in other to monetize your Youtube handle here are the processs:

Get at least 4,000 watch hours and 1000 subscribers
You can monetize a video as it uploads by clicking the Monetization tab on your youtube studio, and checking "Monetize with Ads" box
Sometimes, don't make it feel like everything seems cool if your viewers are not also subscribing to your channel, you can make a 30 seconds video of you telling them to like and subscribe, which is very important or you might want to use a different visual for that instead.

Don't forget, you can also watch other YouTuber's videos to develop your skill and re-create every steps.