SOCIAL MEDIA MARKETING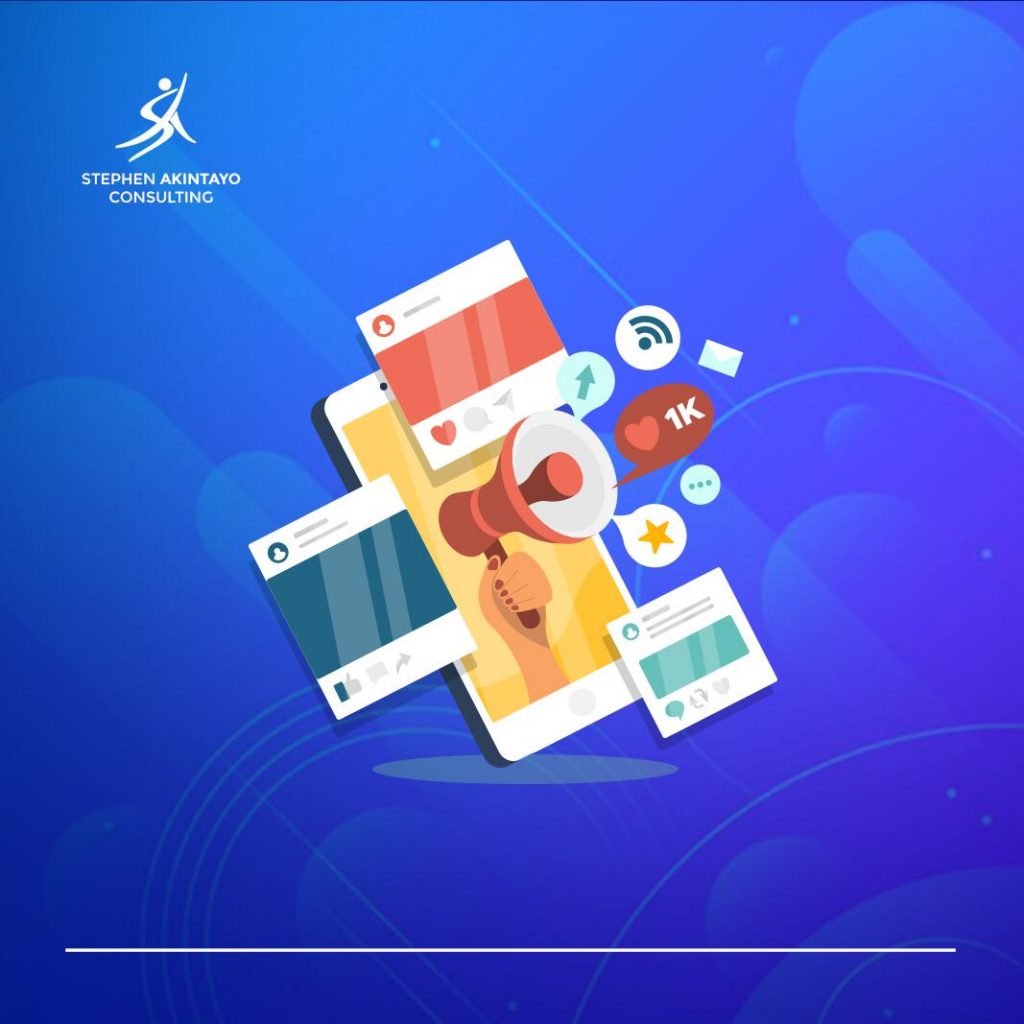 SOCIAL MEDIA MARKETING
Social media marketing is an online means of advertising, selling and promoting goods, products and services rendered via a social media platform thereby, networking and communicating with prospective clients and customers. Social media marketing is not the same as digital marketing because digital marketing involves digitalised tools and equipments such as desktops, laptops, projectors and so on, with the aim of promoting products as well as rendering services.
Social media platforms such a Facebook, YouTube, Twitter, LinkedIn, Snap chat, Telegram, WhatsApp, Pinterest and so on, have made individuals feel engaged socially and have made communication more interesting. The post office in Nigeria seems to be less useful because 98% of Nigerians are registered on these platforms and can use their phones to make communications via phone calls and text messages.
Social media is an online community for fun, business, advertisement, medium of expression, communication via text messages, sharing of information from one person to several people at once. It is also used to create an ambiance as a means of entertainment for viewers based on internet.
Across times and clines, the pandemic has enforced a significant number of people who were engaged in marketing, sales, manufacturing of goods and supplies as well as all other physical services rendered to become social media marketers.
Social media marketing helps to keep track of online engagements which is a source of feedback from prospective clients and customers who show interest in the goods, products and services rendered at the selling point of a business which is called social media page. The social media page could be a profile page, a business page, a fan page, a community page and so on.
Also, social media marketing helps to give quick response to demands and enquiries. It helps to save data (content) posted at a particular time so that other viewers can view it later.
Social media marketing helps to reach out to a significant number of people with similar interest. Furthermore, it helps to monitor other field of interest and give suggestions when necessary.
Social media community is a very big market of its own because it engages people of the world. it is a community where competitiveness is highly recognized between different brands, companies, and marketers with similar products, goods and services. Because of that, you might think you might not have a leverage to compete as starter. Scratch that!
In a physical market, a good business can be recognized for its goods and services rendered starting from the quality of the product, the price of the product, and how good the 7 currencies of the world is performed. If you don't know about the 7 currencies of the world, kindly visit my blog and search for THE PATHWAY TO WEALTH – 2
However, in an online market, a good business is recognized from the content a brand or company is selling based on how the brand or company is able to monetize with the content and thereby, interpreting the 7 currencies of the world via a communication plan to close the deal. The contents must include the products, goods and services rendered. At this point, your content is your selling point. To activate your selling point, you need to consider the following;
What kind of content are you posting? i.e image content, video content.
What is your content schedule plan?
How good is the quality of your content?
How will you be able to monetize with your content?
How regular do you promote the content?
What tool are you using to promote the content?
How creative and innovative is your content?
How new and fresh is the content in terms of commonality with other searches, brands and companies?
How consistent you are with your content schedule?
How your content will be able to engage a significant number of followers to convert to clients.
Did you know?
More than 4.5 billion people are using the internet at the start of 2020. Active social media users have passed the 3.8 billion mark with this number increasing by more than 9% (321 million new users) since this time last year. Nearly 60% of the world's population is already online, and trends suggest that more than half of the world's total population will use social media by the middle of this year.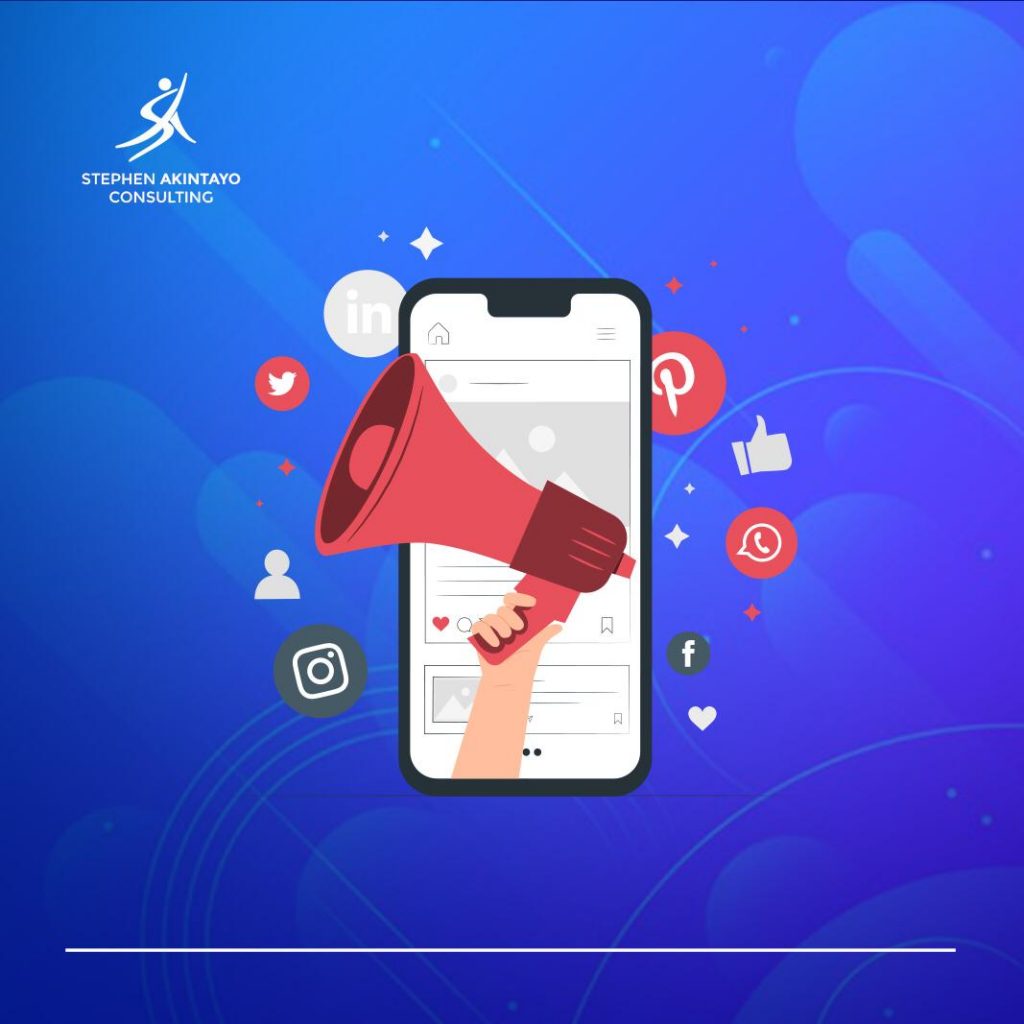 "If your network cannot improve your net worth, your network is poor".
Due to the COVID-19 lockdown, there have been massive job loss and business have been forced to close down. However, you don't own a company but you offer products, goods and services, consider to be a starter with social media marketing. For more inquiries on promoting your products, ads, and website development; at one dial away call or send a message to +2348180000618.
Do you know that social media bullies are looking out for preys?
Social media bullies are random people who engage negatively on a brands' or companies' social media page, to intimidate the content and the owner of the content thereby spreading negativity to other people visiting the social media page. These kind of people don't think realistically. They don't ever want to honor success or process to success as well as any good content. These kind of people don't read, they don't have perception value, they feel insecure based on the fact that because they are not doing well in their prospective career choice (if they have any), every other person doing well should be depreciated by enforcement. They have low self-esteem and are scared to do things right because they have failed before and are scared to fail again. Out of frustration, they visit pages that have good contents and paint it black.
You could be a starter social media marketer or an intermediate social media marketer or an advanced social media marketer, therefore you cannot avoid them because they will come to you. When they come to invade your page with negativity; as long as you are doing the right thing and sharing the right content, do not give up on your goal or focus. Do not keep quiet against what they said about your content. Rather, voice out or write intelligently and confidently that it is a wrong thing to do; furthermore, stating the right thing to do. Think realistically, speak for yourself and speak for your brand or company.
A journey of an entrepreneur might not be straight forward but they always solve the problems in demands.
Also, share your opinions with other SA Eagles in the comments section