Previously, we spoke about goal setting and as promised, you will get the five golden rules of goal setting. First, set goals that motivate you. When you set goals for yourself, it is important that they motivate you; this means making sure that they are important to you and that there is value in achieving them. If you have little interest in the outcome, or they are irrelevant given the larger picture, then the chances of you putting in the work to make them happen are slim. Motivation is the key to achieving goals.
Secondly, set goals that relate to the high priorities in your life. Without this type of focus, you can end up with far too many goals, leaving you too little time to devote to each one. Goal achievement requires commitment, so to maximize the likelihood of success, you need to feel a sense of urgency and have the "I must do this" attitude. When you don't have this, you risk putting off what you need to do to make the goal a reality. This in turn leaves you feeling disappointed and frustrated with yourself, both of which are de-motivating. And you can end up in a very destructive "I can't do anything or be successful at anything" frame of mind.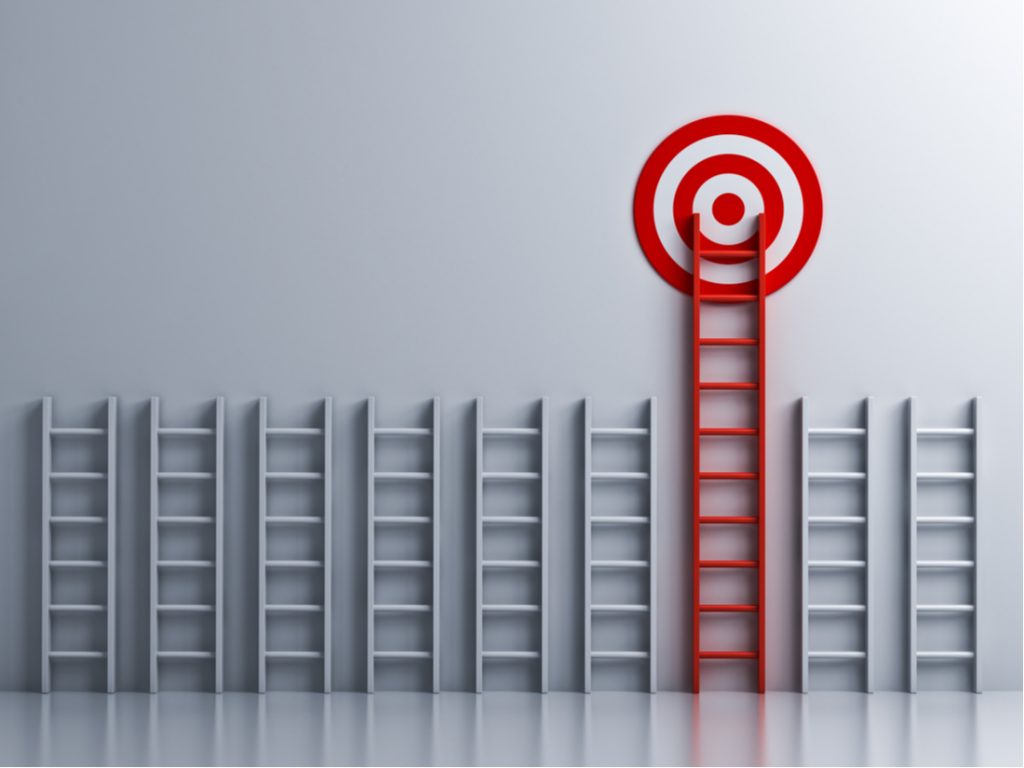 Set SMART goals. You have probably heard of SMART goals already. But do you always apply the rule? The simple fact is that for goals to be powerful, they should be designed to be SMART. There are many variations of what SMART stands for, but the essence is this – goals should be:
Specific.
Measurable.
Attainable.
Relevant.
Time Bound.
Thirdly, set goals in writing. The physical act of writing down a goal makes it real and tangible. You have no excuse for forgetting it. As you write, use the word "will" instead of "would like to" or "might." For example, "I will reduce my operating expenses by ten percent this year," not "I would like to reduce my operating expenses by ten percent this year." The first goal statement has power and you can "see" yourself reducing expenses, the second lacks passion and gives you an excuse if you get sidetracked. Post your goals in visible places to remind yourself every day of what it is you intend to do. Put them on your walls, desk, computer monitor, bathroom mirror or refrigerator as a constant reminder.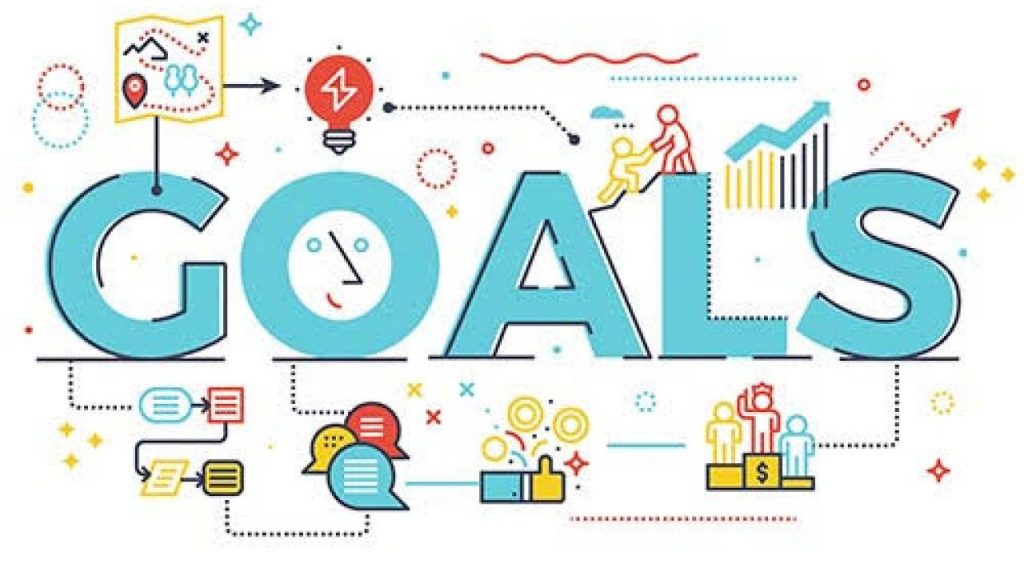 Make an Action Plan. This step is often missed in the process of goal setting. You get so focused on the outcome that you forget to plan all of the steps that are needed along the way. By writing out the individual steps, and then crossing each one off as you complete it, you'll realize that you are making progress towards your ultimate goal. This is especially important if your goal is big and demanding, or long-term. 
Stick With It! Remember, goal setting is an ongoing activity, not just a means to an end. Build-in reminders to keep yourself on track, and make regular time-slots available to review your goals. Your end destination may remain quite similar over the long term, but the action plan you set for yourself along the way can change significantly. Make sure the relevance, value, and necessity remain high.
How to set your goals
What is goal setting for you? When you set goals, are you used to seeing them disappear in the rearview mirror? We're willing to bet if you're reading this page, you've set a goal or two in your life. But did you see them through? Are you setting goals effectively? Will your goals transform your life in the ways you want and help you unlock something extraordinary? Many times people think they understand how to set goals, but then they never quite achieve what they were after. One common reason is that their goals aren't compelling or inspiring.
You're much more likely to put time and energy into something that excites you, so your goals should reflect that same level of momentum. Think of a goal as a dream with a deadline. Now, all we have to do is create a blueprint to achievement. Click here to start your very own goal-setting workshop. Grab some paper and a pen and start working on actionable goals with these three goal-setting tips.