The Real Estate firm, which serves as a subsidiary to Gtext Global, known as Gtext Homes will be giving out the sum of #2 Million Naira to the most engaged post on social media for and investment challenge called #BeetleChallenge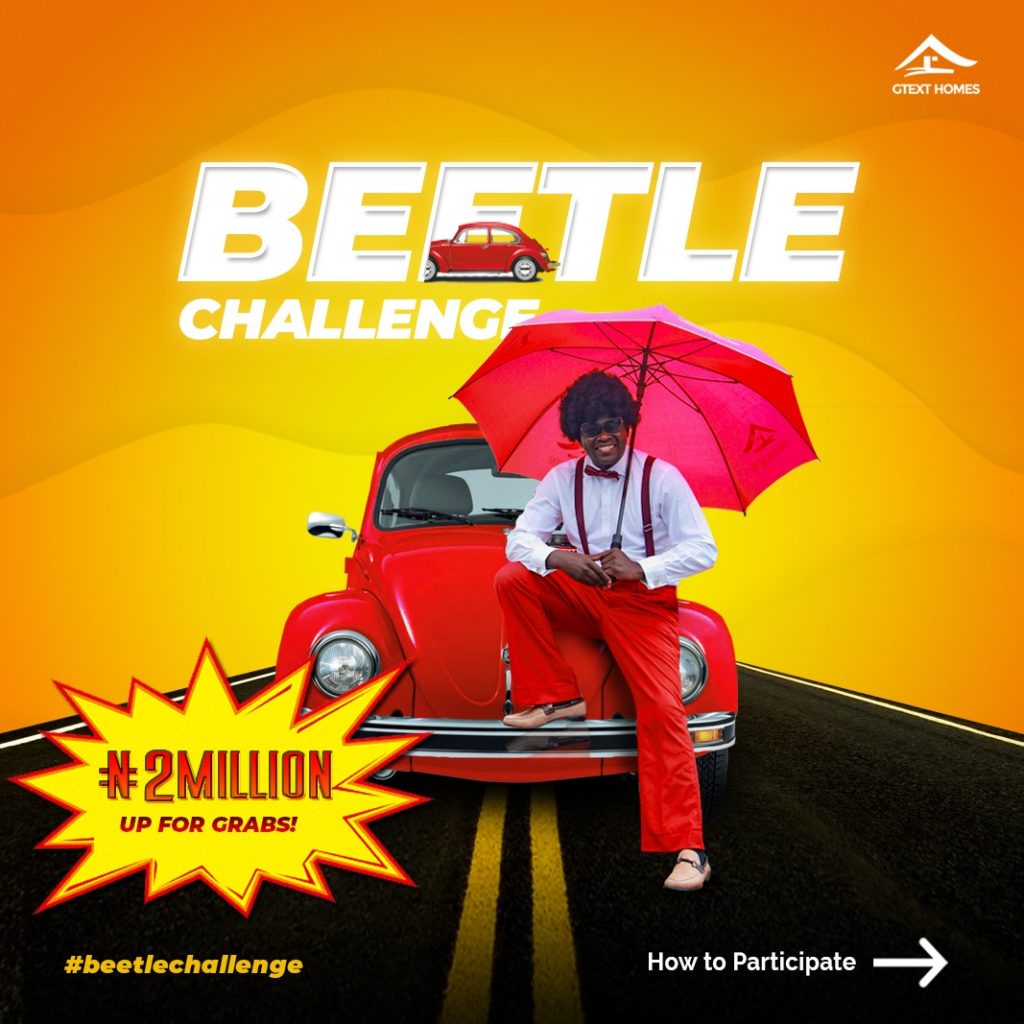 Are you in doubt? this Beetle Challenge is for anyone and everyone who can pitch the reason why if they had bought land when this car was In vogue, what are the experience and worth of value it will be of today.
In the season of giving out 2 Million naira cash price for the #BeetleChallege, here is a sure way to become a winner.
BEETLE CHALLENGE
3 simple steps to participate:
1) Do your own 1Minute video on the topic; Imagine you bought land when this car was in vogue.
2) Upload on Instagram and use #beetlechallenge and tag @gtexthomes and @stephenakintayo
3) Top 10 contestants with the highest engagements and comments will be invited to the office and the winner will get 2Million Naira and a Modelling deal with @gtexthomes.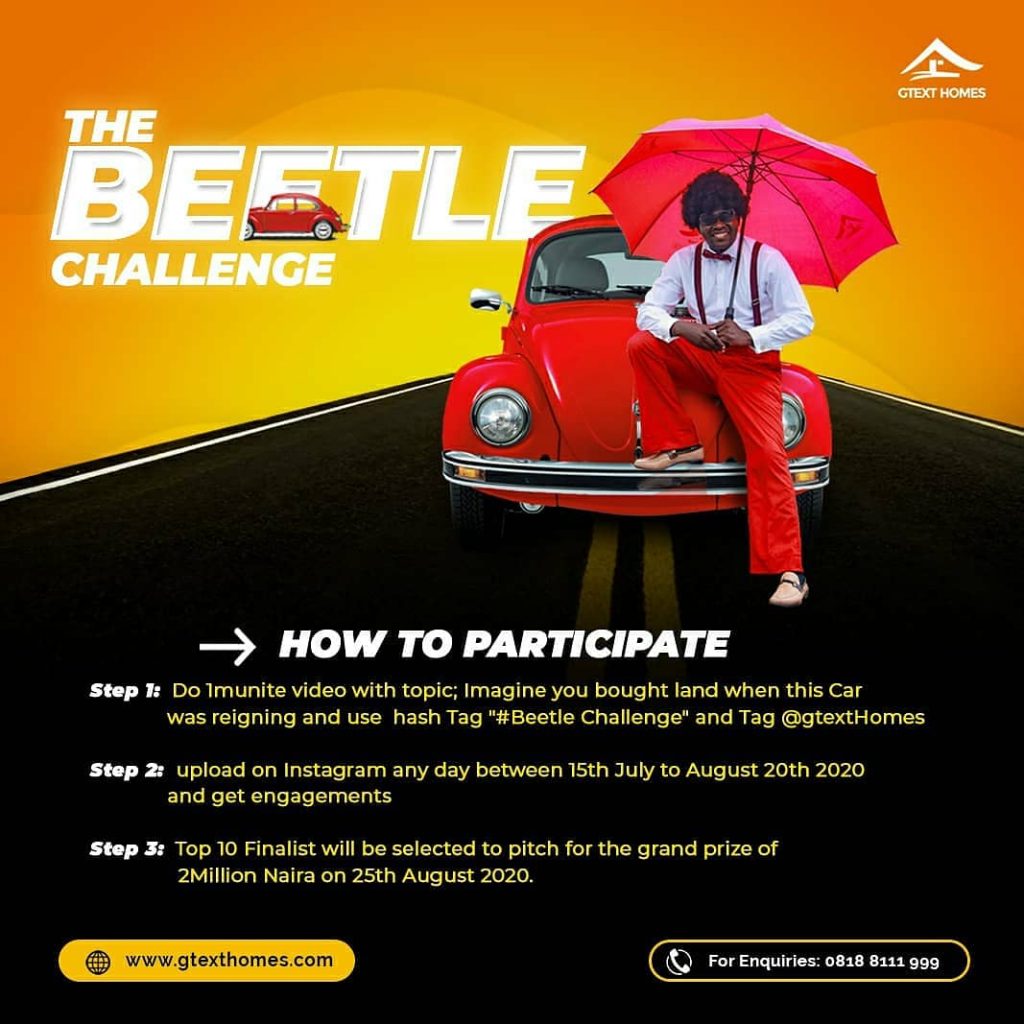 NOTE; You are advised to dress in an old school and do your video in front of a beetle Car. However, this is not compulsory.
A few facts about Beetle
-The beetle was popularly known as ijapa (tortoise) here in Nigeria.
And known as "Coccinelle" in France, which means ladybug.
-It was one of the most desired vehicles in its time.
-Then, villagers envy and worship anyone who could afford it those days.
-The beetle was designed in 1952 by an 18yr old Hungarian Student, Bela Barenyi. She is recognized for designing the basic foundation of this car.
-A total of 21,529,464 were already built as of 2003.
-It got its iconic name from the New York Times.
-The Beetle was in production for 65years which makes it the longest produced vehicle in history.
-The millionth Beetle was built in 1955.
Now focusing on the topic Imagine you bought land when this Beetle was still in vogue. It's no longer news that land banking is one of the best investments with high returns you can engage in. Land banking appreciates and doesn't depreciate.
Will you agree with me that buying land 50years ago can make you a multi-billionaire now?
Yes!
Why not buy land and wait, then wait to buy land.
beetle challenge.
Other celebrities had joined the beetle challenge, what are you waiting for?
Watch Mc Abbey's Beetle Challenge
Don't wait till this opportunity goes of and join this challenge today
Watch Woli Arole join the beetle challenge